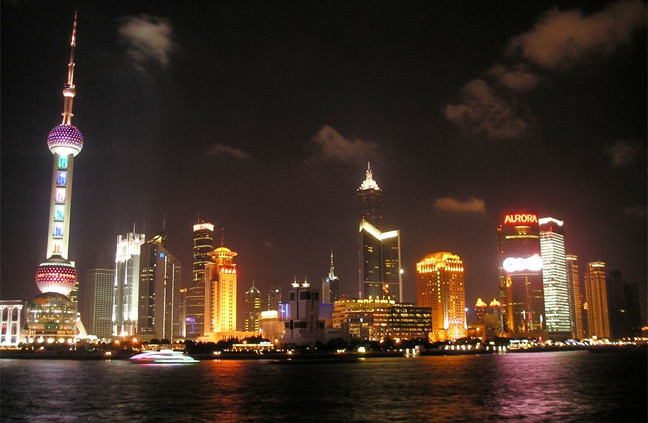 « What is the retail strategy for Chanel in China?"
Charlotte, Chanel fashion division general manager in China, explained their strategy.  After 9 years in France, she came to Shanghai four years ago to manage the retail strategy in China.
The market for luxury brands in China represents an important part in luxury good sales worldwide.  In fact, in 2012, China surpassed Japan as the world's largest luxury market. Since then, China has been the target number one of the luxury brands to invest more in this country by implementing more stores in it.  Retailers have been wondering:  should they keep or change the display of their usual stores?  How could they adapt their retail strategy to the Chinese market? Let us focus on Chanel's strategy, one of the most favorite luxury brand in China. Chanel's main store is located on the Bund, in Shanghai. In front of the Pearl Tower, you can find the store at the entrance of the Peninsula hotel. Well located, the store is targeting tourists.
Displayed into several parts, you can find all Chanel's products in this store: jewelries, perfumes, ready-to-wear, shoes, accessories. Moreover, one of the room was designed to «feel like home».  Dedicated for loyal customers or celebrities, we can find that kind of rooms in Chanel's stores in France. After the interview with Charlotte, we highlighted one big difference between France and China. Chinese customers are considered harder to seduce.  Always connected to their devices, retail strategies must update. As an example, you can find, into the Chanel store, a ready-to-wear room with a screen where the previous fashion shows are displayed.
On another hand Chanel is facing four main challenges. First, the competition. In China, the customers are not loyal, they aren't looking for a storytelling. This is more difficult for the brand to keep their brand's DNA if they want to reach the Chinese customers. The governmental taxes are the second big issue.  Because of these taxes, we can find a difference between the prices in France and in China.  A same bag can be sold for 4,200€ in France and 5,300€ in China. In addition to this, the exchange rate is playing an important role, the Chinese economy has slowed substantially in the past two years. Finally, the fight against the fake market is considered as one of the biggest priority for Chanel.  Many people in China wear fake luxury bags and sometimes the imitation is really like an original one.
An article written by Lisa Both-Gatti, Saad Izirri, Elodie Lecué, Anne-Marie Petit and Clémence Romefort.
#DoubleDegree #efap #essca