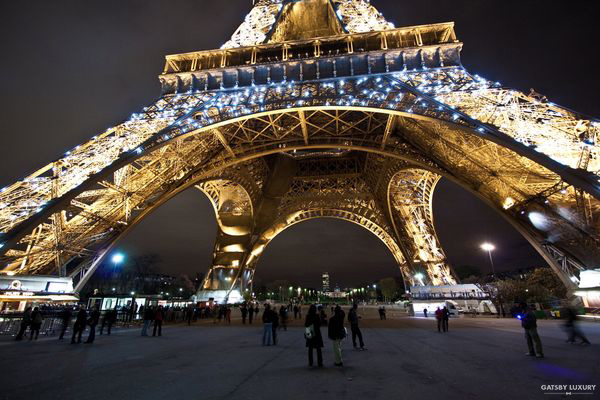 That's the question we asked people in the streets in order to understand better the wide Luxury concept. Amongst the words collected from our interviews, we choose to develop 3 dimensions.
HANDCRAFT: It is a set of practices which results of a long apprenticeship. It is the essence of luxury. It is a heritage which evolves thanks to creativity, innovation and the use of new technologies. The luxury sector values the know-how and excellence. Brands are the first to value and highlight their handcrafting in order to differentiate themselves from others and do recognize their specificities. It is the purpose of event such as Les Journées Particulières organized by LVMH or La Journée du Patrimoine Vivant by the Plaza Athénée which highlights French gastronomy and its way of life. Brands make a lot of videos and campaigns show the manufacturing within their workshop. Do you know that a Birkin of Hermès requires 48 hours of manufacturing by a craftsman?
DREAM: Luxury constructs dream. Luxury magazines regularly publish articlesdepicting dream places where you can travel, dream homes you can buy, dream yachts, dream cruises, dream cars, dream watches, etc. Selling dream is actually the essential mission of the luxury sector and its brands.  Translating luxury means taking possession of a dream, an emotion and a desire to escape. A dream world is created around the brand, its past, its codes. It tells stories in which the client wants to enter. The dream is also based in part on a speech of rarity and privileged access to products of a life or moments of exception. But no dream without notoriety. It nourishes desire.  It is the brand itself that activates and embodies the intangible element of dream, symbolic access to a specific universe of privilege.
FRANCE: It's the most iconic country in this field. France was first known as the Haute-Couture's birthplace thanks to genius creators like Chanel, Dior, Yves Saint Laurent, Jean-Paul Gaultier, etc.  French History tells us that France has always had a know-how concerning luxury. The monarchy's era was a mainstay to the know-how expansion, the Château de Versailles is the perfect proof.
But, luxury cannot be described with only three words. Luxury is style, details, elegance, prestige, experience, moments, passion, emotion, pleasure, refinement, and a lot of other things. But even more, Luxury is an attitude.
By Lisa Both-Gatti, Elodie Lecué, Anne-Marie Petit and Clémence Romefort.
#mbaluxe #decodingluxury
WATCH OUR VIDEO: