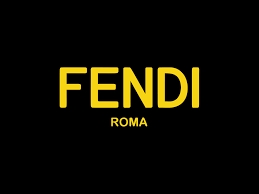 How can I write about my seven-year retail experience in luxury field and not be boring? That's my challenge for this article. I hope I will do it successfully.
I remember my first day of work when I walked down rue du Faubourg Saint Honoré and I saw all those beautiful windows of so many beautiful brands such as Gucci, Prada, Lanvin, Hermès, and then Cartier, Roger Vivier, Valentino, Salvatore Ferragamo, my head started to spin and I suddenly realized I was entering the luxury world. Then I entered Tod's flagship store and I began to know this world from inside.
Words like ambassador of the brands, additional sales, customer service, visual merchandising, team spirit, started to have a meaning for me… and in six months I became the first salesperson of my team, without any previous experience in retail. I was so proud of myself. My first store manager used to tell me that the most important thing in this sector was the approach to the customers and the relationship you create with them…and it turned out I was quite good at it. I learned a lot, we had regular training, we used to work with our press officer, we did several parties in our store to celebrate the launch of specific collections with a lot of VIP guests, it was an amazing experience.
Four years later, I thought it was time to change, so I moved to Moncler, another Italian brand specialised in ready-to-wear, above all in goose down jackets. Everything was different: the location, the department store Printemps Haussmann instead of a flagship store, the team, half of my colleagues were Chinese, and the customers, 80 % of them coming from China. At the beginning, it was quite a shock for me but luckily my store manager and her assistant helped me adapt to this situation and I began to get used to it. Working in a department store had its benefits: I could see at the same time the collections and the inspirations of the other luxury brands and follow the fashion trends and sometimes also discover new brands such as, for instance, Victoria Beckham and the launch of her first corner in Europe in Printemps Haussmann. The discovery of Chinese customers was quite interesting as well, even though they weren't my first clients.
Last but not least, I joined one of the most famous Italian brands which belongs to LVMH group, Fendi. The story of this label is strictly related to Karl Lagerfeld. It's a story of fifty years' collaboration, which has been celebrated last summer with the first Haute Fourrure fashion show, because fur is part of Fendi D.N.A. and that's how the company started, a small fur workshop in Rome in 1925. Thanks to the huge creativity of Lagerfeld, Fendi is now a high luxury brand with a wide range of products: from the fur coats to the ready-to-wear, from the beautiful handmade bags to the small leather goods, from the original shoes to the watches, every single piece is the result of an excellent work of the finest Italian craftsmanship.  Being part of this universe was such a privilege to me and probably the best way to end my retail experience.