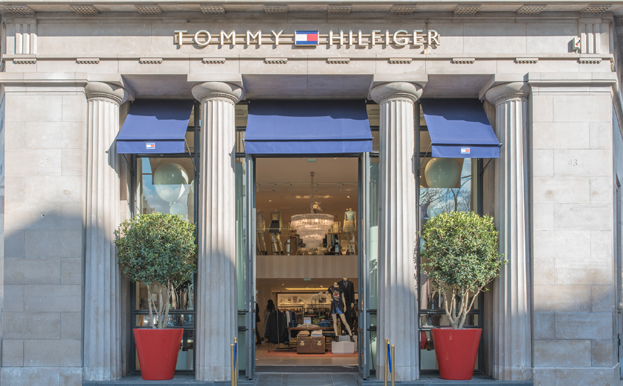 The Parisian Boulevard des Capucines is where the last Tommy Hilfiger's flagship store was launched in less than a year.  And it's where I met the Men's wear manager of the American house… He told me about his personal background, vision of luxury in retail and how he manage it in the boutique.
His grand-father was a tailor and a major part of his family was working in top of range trade. So it's by instinct and by the love transmitted of luxury goods that he is now in the industry. After studying in customer trading his legacy follows him till now in his choices.
For him, a luxury experience is expressed by taking care of the customer in all the ways. The best way to do that is to answer any desire of the clients. In two words, it will be defined by indulgence and a customer service unrivalled.
What's more challenging in a luxury retail store is not to faced problem with the clientell (VIP or not) because it has to be solved quickly and brilliantly. The most difficult for him is to manage a team which have to give the best image of the brand.
How did the brand include digital in the customer journey in shop?
In shop, the digital aspect mainly contribute to a data issue. For example, after sale, a tablet is on the customer disposition in order to collect personal information. Another aspect, the digital is also used to attract customer in the shop. For instance, on the occasion of a collaboration with Raphael NADAL (for men's underwear) a special counter display was put in place with a video display integrated in it to present the punctual product.