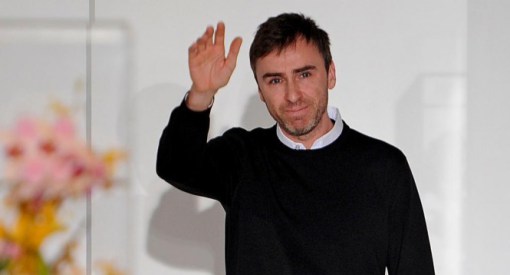 In October, the creative director of Dior Raf Simons left Dior. In the official press release, Simons pointed out personal reasons for his departure. Despite the amazing professional experience at Dior, he preferred to take another direction in his professional career and to focus on other interests.
Raf Simons, the Belgian fashion designer, started his career with a furniture design and then he switched to fashion design, inspired by the Martin Margiela's fashion show. Simons began his career with his own label, collaborating with different labels and meanwhile he worked as creative director for Jil Sander and Dior.
Simons ended a very difficult period for Dior caused by Galliano's anti-Semitic remarks. The designer first collection for the company was a triumph, demonstrating his understanding of the Dior codes and gathering famous designers such as Donatella Versace, Marc Jacobs, Diane von Furstenberg, Alber Elbraz, Riccardo Tisci and Azzedine Alaia.
In 2013, Raf Simons was criticized by the casting director James Scully for using only white models in their runaway shows. Simons send the same message of racism such as the previous creative director John Galliano. The difference between Raf Simons and John Galliano, was the diversity in their fashion shows – from diverse, multicultural to just Germanic-looking white girl. The intention of that criticism was to involve more houses to change their policy and to engage more diverse cast for their runaway shows.
Now the question is who will replace Raf Simons? And will he repeat the same mistakes as Simons and Galliano?