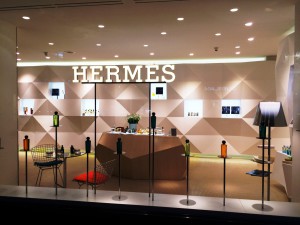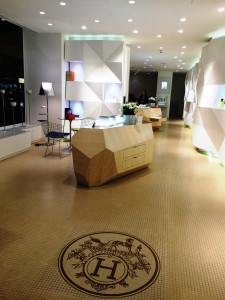 Christmas Shopping leads you sometimes off the beaten path… Strolling along Rue de Passy in Paris, I found my way inside the Franck & Fils department store, one of the oldest of the Paris Capital. There, an ephemeral Hermès store has settled for approximately a year. The modern sleek looking store contrasts with the "bourgeois" surroundings of the 16th "arrondissement" of Paris. When penetrating the premises, one may be a bit intimidated at first by the vast ethereal space but will surely soon warm up to the place, just like I did initiated by a charming ambassador who transported me into the Hermès perfume wonderland.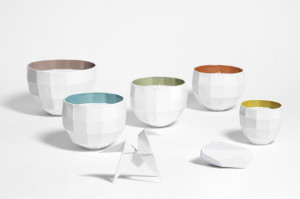 This one-of-its-kind store, completely dedicated to perfume and only there for a year. We are far from the atmosphere of the Faubourg St Honoré or the Georges V avenue stores who feature leather, silk and other famous artefacts of the brand. The modern style of the store is closer the newly redecorated Rue de Sevres store, with the same mosaic on the floor with walls reminding the shape of the new perfumed candles of the brand.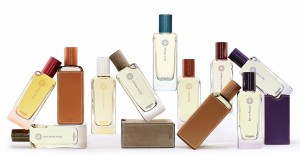 From the oldies like Caleche to the more modern scents like the "Hermessences" you will not travel through fragrances and notes, but through emotions and experiences. And if you are not looking for yet another bottle of fragrance, you may be tempted by a candle or a scented origami horse to decorate and delicately flood the atmosphere of your home with perfume.
After my visit to the store, the right side of my brain just tainted a bit more orange… And if you do indulge as well, don't forget to send out a postcard to family or friend at the end of your visit. Now is the time to make your season's greetings in style… Courtesy of Hermès !