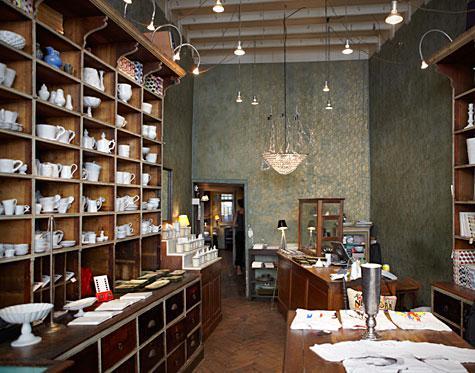 Last week, I've visited the Astier de Villatte store, located 173 rue Saint Honoré in Paris. The brand created in 2000 is specialized in delicate ceramics, paper goods and stemmed glass. All their products are handmade in a workshop in Bastille. Each product is unique since it has a deliberate imperfection on it. They also offer several scented candles and each one of them capture different cities that have inspired the scent of the candle.  At first sight, the store isn't that impressive. The name of the store is actually not written in the front, so I had to pass several times down the street before I actually spot the store.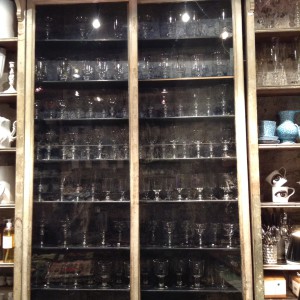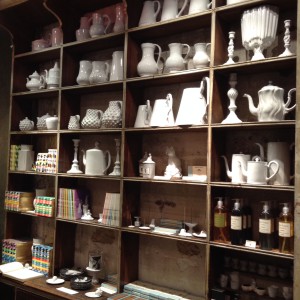 But inside, even though the space is very small, there is a warm and cosy atmosphere, the decoration simple as well but yet efficient, there is one room where all the product are displayed on  different shelves and a table.
After a brief tour of the store, I engaged a conversation with one of the tree employees present.  I pretended that I was looking for a gift for a friend. I told her that I was interested in scented candles. Overhall, I had a good sharing experience with her about the candles and every scent,  as I said earlier, the names of each candle come from cities around the world that the designers have traveled and that inspire them. All of their scented candles come in beautiful handmade ceramics or blow glass.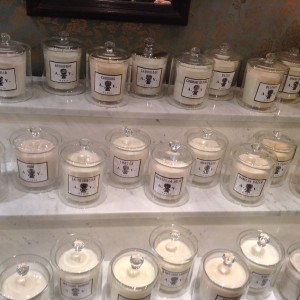 I actually ended up buying a scented candle for a friend. If you are looking for a last minute gift and stylish high quality products, Astier de Villatte is definitely worth a visit !